Hearing protection-based AI soldier system with a future – dismounted and mounted
FUTURE-PROOF – LIMITLESS – MODULAR
Whether for use by special forces or riot police, the system offers them perfect conditions for a successful operation.
The various control units allow up to 3 devices to be connected. These can be radios, mobile phones or intercom systems from vehicles, helicopters or tanks or other audio signal sources. This ensures full compatibility with
with the latest devices and allows state-of-the-art communication.
The connectable headsets allow for the best and simplest operation with outstanding features, such as hearing protection as in-ear or as ear muffs, bone-sound microphone and best perception of the environment through built-in external microphones.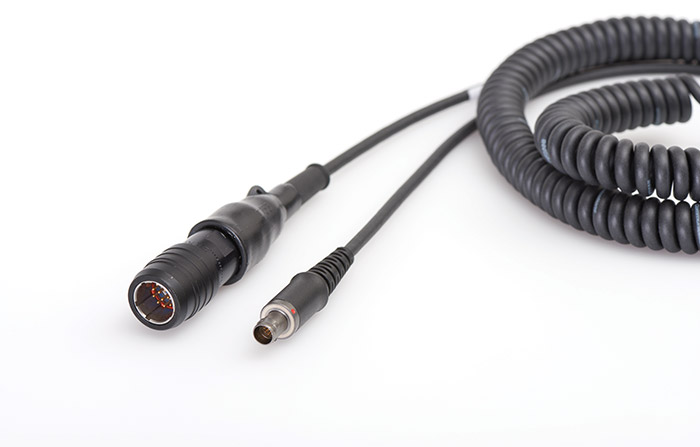 INVISIO IntelliCable™
INVISIO's intelligent and patented cables allow the entire system to be easily changed on the fly.
It can be changed from mobile phone to radio, laptop or intercom without affecting the rest of the system. Even a completely new radio can easily be integrated into the existing system with a new cable.
HEAR-THRU CONTROL
Hear-Thru technology allows you to change the ambient sound perception settings with the touch of a button. By pressing the button, the environment can be amplified, made quieter or even switched off completely.
Always the right setting available without endangering your hearing.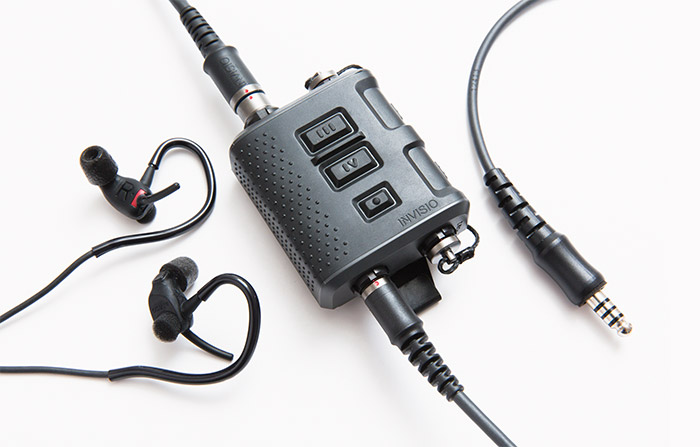 MULTI-COM INTERFACE
From 1 to 3 Com connections, everything is possible. Connection of mobile phone, radio or intercom. By connecting the IntelliCable, the system is automatically configured correctly.
Due to the different number of com ports, the right control unit is available for every requirement.
CENTRAL POWER SUPPLY
The INVISIO system does not require an internal power supply. It takes the necessary energy from the connected radio or from the connected intercom system.
This simplifies the use of the system enormously. If, however, a power supply is needed, this can be done via easy-to-connect accessories or even in a control unit.
Invisio & Imtradex BROCHURE Tactical Communication Units
Here you have the possibility to download our product catalogue about the technical communication units of the INVISIO products and some already realized project references.
If you are interested in the products or applications of INVISIO and IMTRADEX, our staff is always available for enquiries.
Flyer Police & Special Forces
The future of tactical communication
Tactical communication units from INVISIO, IMTRADEX and Racal. Overview of the functional applications.
Headsets Tactical Communication
The light weight binaural neckband headset  The [...]
INVISIO V-Series Gen II ADP
Especially in vehicles in which troops are transported, it is difficult to ensure seamless communication. Here, INVISIO has bridged the gap between the "Dismounted" and "Mounted" soldier with its intercom system.